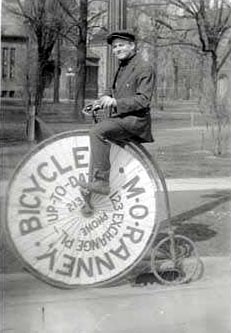 A highwheel used as an advertising medium. Imagine that!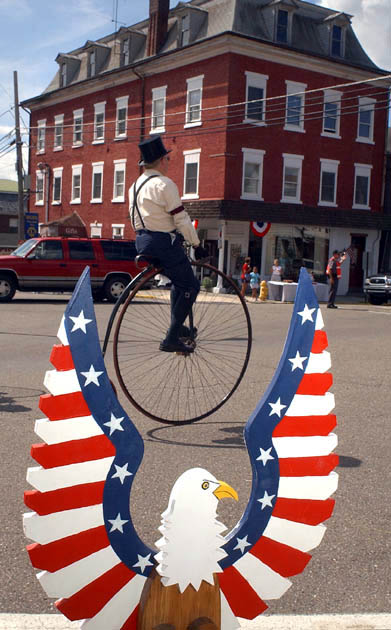 The Orwigsburg, PA, Heritage Festival on Sept. 11 2004.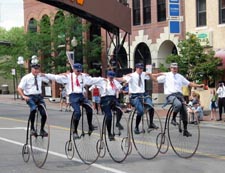 This photo was taken by Wheelman Robert Howe. It shows what is called a Rolling Arm Brace as performed by Wheelmen during an event in Golden, CO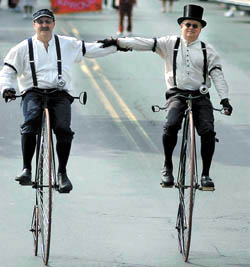 Donnie & Dennis at a parade in Shenandoah PA on 8 28 04. Photo by Jacquie Dormer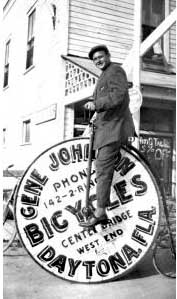 Another early photo showing highwheel advertising.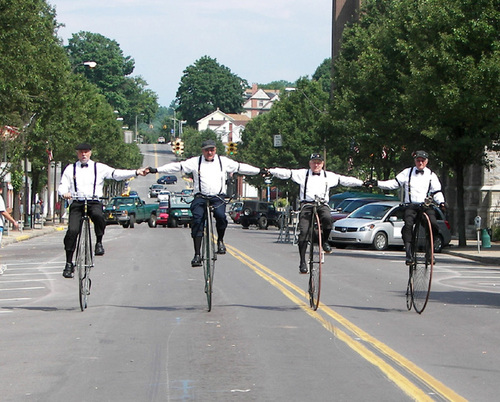 Sunbury PA July 2008 for the 125th anniversary of the Thomas Edison Experiment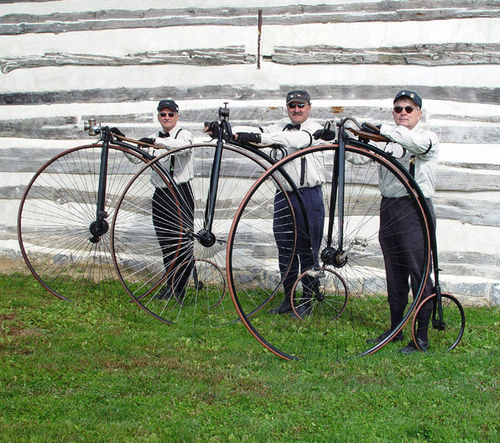 Three of us at Kutztown, PA
Hosting Pennsylvania Wheelmen, along with Wheelmen from New Hampshire and Vermont, at the 20th Annual Tamaqua Heritage Festival on Oct. 10 2004.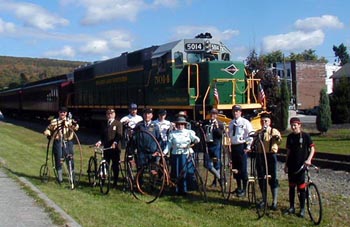 This is part of a group of highwheelers from 3 states as seen at the 2004 Tamaqua, PA, Heritage Festival. We were pleased to have 24 Wheelmen on hand
Thanks for stopping by. We hope you enjoyed learning about the incredible Victorian Highwheel. Contact us at: ironstep@ptd.net or 570 668-1916.